Our roasting plant located at Melaka, Malaysia mainly offers three varieties of OEM services.
These are as following: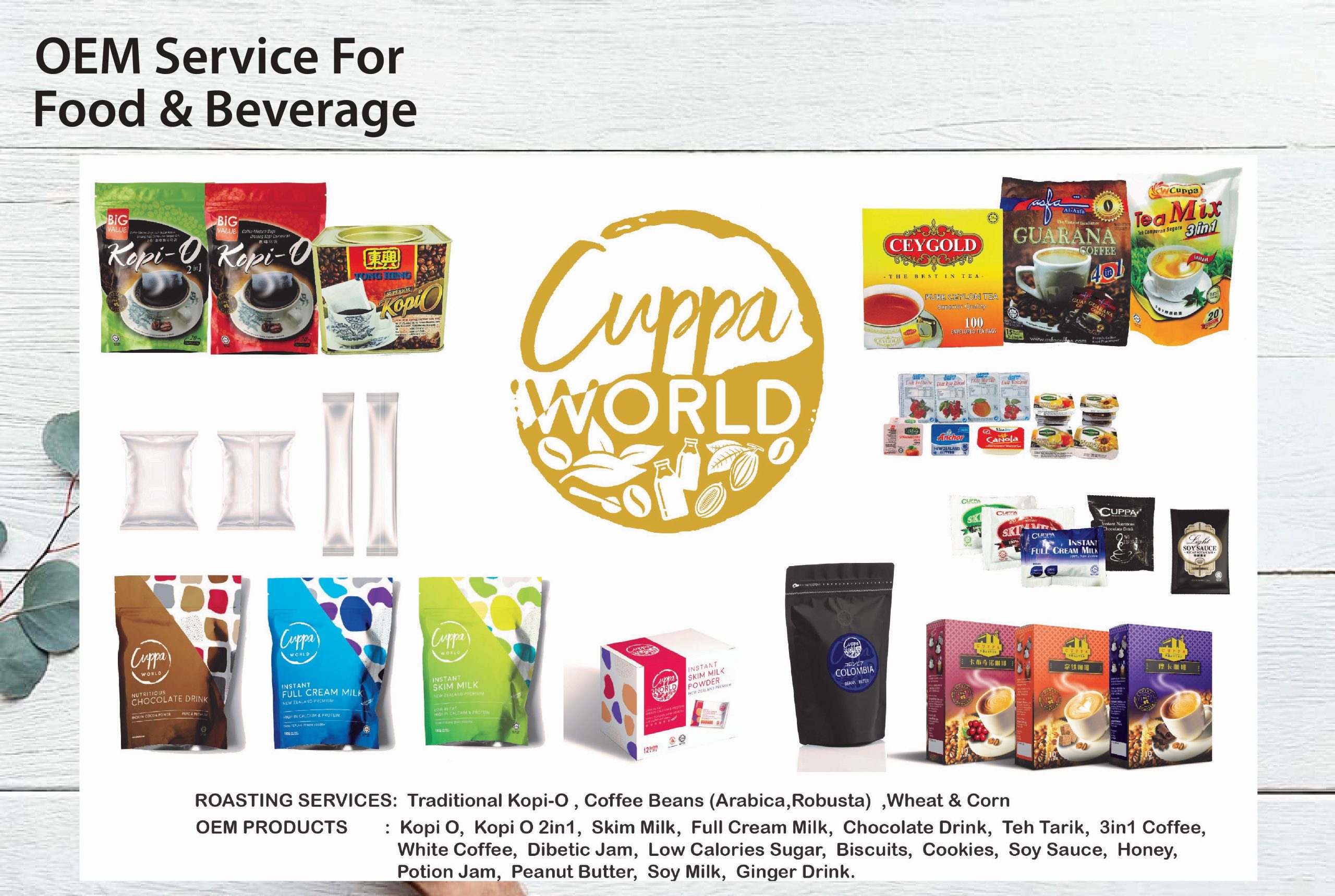 We offer many choices of instant powdered beverages in sachets or sticks form for Instant Skim Milk, Full Cream Milk, Kopi O, Instant Coffee, Milk Tea, Instant chocolate, cereal drink etc.
Huge volumes of coffee are processed every year. The roasting process together with the perfect blend of good coffee varieties are the main decision factors in obtaining a coffee drink with a flawlessly balanced taste and aroma.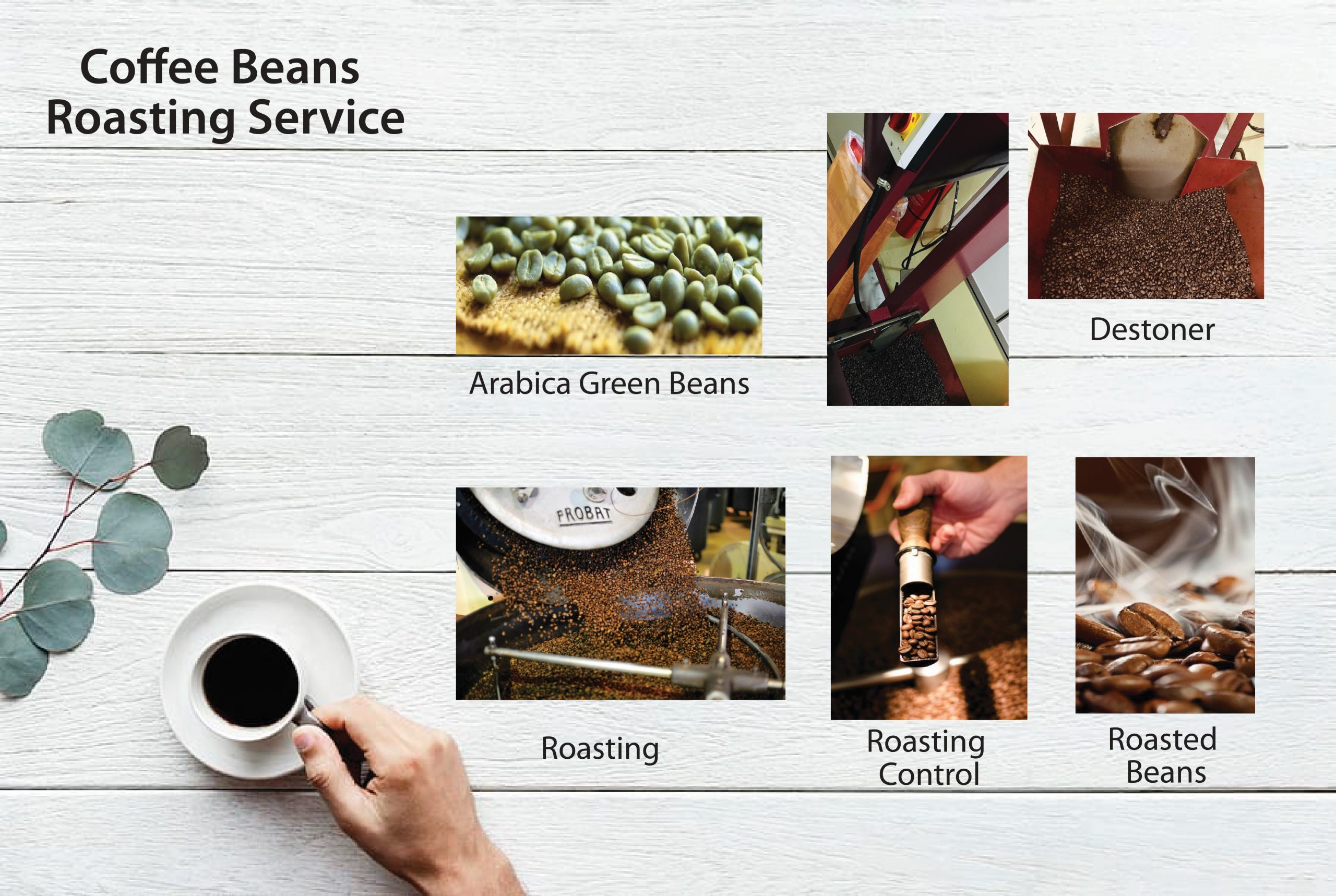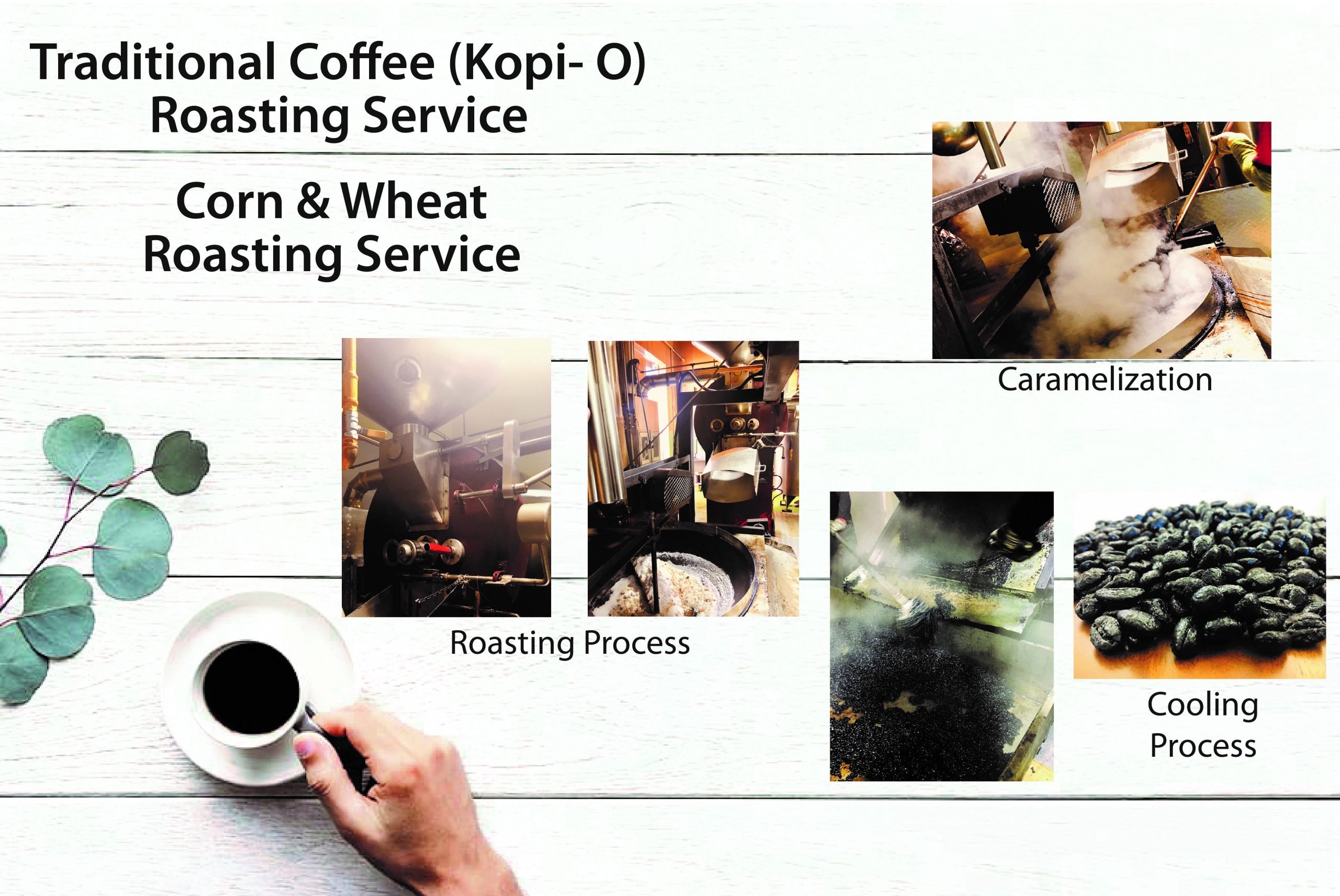 This basic support is our primary control to also our other wheat & corn roasting. We have well trained team that work together at our production which capable in providing our clients the perfect roasted coffee, roasted wheat & roasted corn as per each and individual of customer's liking & demand.
We are a trusted importer & supplier of Arabica, Robusta & Liberica Coffee Beans which are highly acclaimed for the rich taste & aroma. All our Green Coffee Beans are provided in different grades and are an outcome of careful & tender care with which it is grown in the favorable climate and environment of the selected coffee plantations.

The consistent high quality of our green coffee supply is ensured by the fact that our source of raw material group handles with great care of their coffee cultivation itself despite they have fully direct control on their production chain itself.
Our green coffee supply chain focusing on:
• purchasing green coffee from various producing countries
• selling to various group companies & to other clients around the world
• quality control management by inspecting the green coffee each batch
• logistical organization to ensure transport is on schedule
• maintain good relationship with local & foreign roasters & exporters